B2B Luxury & MICE successfully launches Georgia as a new workshop destination
13 Jul 2017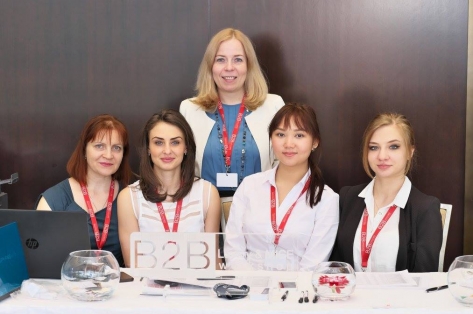 In February 2017 the annual B2B Luxury & MICE Workshops by TMI, traditionally held in Almaty (Kazakhstan) and Baku (Azerbaijan), successfully added Tbilisi (Georgia) as a new destination in its portfolio. The exclusive Q&A session for the international exhibitors with the leading local experts in outbound luxury travel and airlines representatives was another new element added to B2B Workshops program which also received a lot of positive feedback and appreciation from the participants.
The dates of the workshops were moved to February which allows international exhibitors to promote to the buyers of Azerbaijan and Kazakhstan their products and offers ahead of the first major vacation period in a year around Novruz holidays in March. Local buyers in each of the 3 cities represented the leading local tour operators, luxury agencies and concierge clubs, as well as the top business travel and MICE companies (in Almaty).
International exhibitors included a big delegation from Slovenia led by Slovenian Tourism Board, as well as tourism boards of Spain, the Dominican Republic, Singapore, Costa Blanca from Spain, Lake Geneva Region from Switzerland and Baden-Wuerttemberg from Germany. Some of the leading worldwide famous hotel brands like Forte Village, Belmond, Grecotel, Bahia Principe and Kilit Hospitality Group also took part.
Around 40 international exhibitors and over 60 local buyers in each city took part in the B2B Luxury & MICE Workshops this year, concluding around 1,350 meetings during the 3 days.
SAVE THE DATE 2018:
B2B Workshop Almaty - February 13, 2018
B2B Workshop Baku - February 15, 2018
B2B Workshop Tbilisi - February 17, 2018
Don't miss the pleasure and the fun to be with us again!
www.b2btravelworkshop.com