Gambia welcomes Russian media group
26 Oct 2016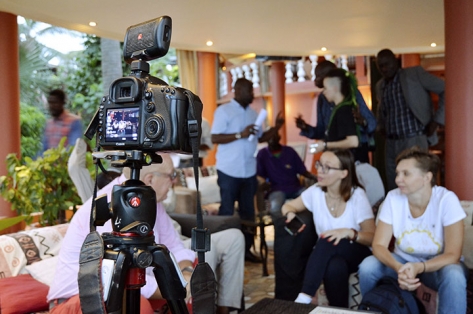 At the beginning of October a fact finding trip for Russian journalists took place as per an initiative of the Gambia Tourism Board.
The media group met with the Head of Gambia Tourism Board Mr. Abdoulie Hydara who greeted the journalists and thanked them for visiting the country and wished everyone to have fantastic experience during the stay. Honorary Consul of Russia in The Gambia Mr. Lamin Manga also remarked that this was the first time the Russian media visited The Gambia. "We hope that you enjoy The Gambia, and also use this opportunity to promote the destination to the Russian tourists", Mr. Manga said.
The itinerary covered key cultural and nature attractions all over the country and provided various activities to witness and understand the lifestyle of the Gambian people: Gambia river cruise and traditional markets, a visit to a village to meet local people from different tribes and even a traditional Gambian cuisine cooking experience.